Time again to take a peek at the TBR and a few books I'm especially excited about in the next month. Publication dates are as listed in June 2020 and are subject to change.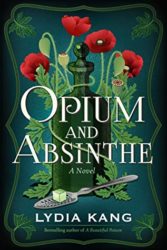 Opium and Absinthe by Lydia Kang (July 1)
New York City, 1899. Tillie Pembroke's sister lies dead, her body drained of blood and with two puncture wounds on her neck. Bram Stoker's new novel, Dracula, has just been published, and Tillie's imagination leaps to the impossible: the murderer is a vampire. But it can't be—can it?

A ravenous reader and researcher, Tillie has something of an addiction to truth, and she won't rest until she unravels the mystery of her sister's death. Unfortunately, Tillie's addicted to more than just truth; to ease the pain from a recent injury, she's taking more and more laudanum…and some in her immediate circle are happy to keep her well supplied.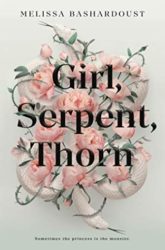 Girl, Serpent, Thorn by Melissa Bashardoust (July 7)
As the day of her twin brother's wedding approaches, Soraya must decide if she's willing to step outside of the shadows for the first time. Below in the dungeon is a demon who holds knowledge that she craves, the answer to her freedom. And above is a young man who isn't afraid of her, whose eyes linger not with fear, but with an understanding of who she is beneath the poison.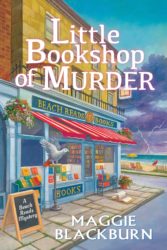 Little Bookshop of Murder (Beach Reads Mystery #1) by Maggie Blackburn (July 7)
Clearly, something is rotten on Brigid's Island. What method is behind the madness? Was Hildy murdered? The police insist there's not enough evidence to launch a murder investigation. Instead, Summer and her Aunt Agatha screw their courage to the sticking place and start sleuthing, with the help of Hildy's beloved book club. But there are more suspects on Brigid's Island than are dreamt of in the Bard's darkest philosophizing.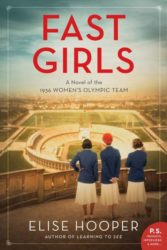 Fast Girls: A Novel of the 1936 Women's Olympic Team by Elise Hooper (July 7)
In the 1928 Olympics, Chicago's Betty Robinson competes as a member of the first-ever women's delegation in track and field. Destined for further glory, she returns home feted as America's Golden Girl until a nearly-fatal airplane crash threatens to end everything.

Outside of Boston, Louise Stokes, one of the few black girls in her town, sees competing as an opportunity to overcome the limitations placed on her. Eager to prove that she has what it takes to be a champion, she risks everything to join the Olympic team.

From Missouri, Helen Stephens, awkward, tomboyish, and poor, is considered an outcast by her schoolmates, but she dreams of escaping the hardships of her farm life through athletic success. Her aspirations appear impossible until a chance encounter changes her life.
The Nesting Dolls by Alina Adams (July 14)
Odessa, 1931. Marrying the handsome, wealthy Edward Gordon, Daria—born Dvora Kaganovitch—has fulfilled her mother's dreams. But a woman's plans are no match for the crushing power of Stalin's repressive Soviet state. To survive, Daria is forced to rely on the kindness of a man who takes pride in his own coarseness.

Odessa, 1970. Brilliant young Natasha Crystal is determined to study mathematics. But the Soviets do not allow Jewish students—even those as brilliant as Natasha—to attend an institute as prestigious as Odessa University. With her hopes for the future dashed, Natasha must find a new purpose—one that leads her into the path of a dangerous young man.

Brighton Beach, 2019. Zoe Venakovsky, known to her family as Zoya, has worked hard to leave the suffocating streets and small minds of Brighton Beach behind her—only to find that what she's tried to outrun might just hold her true happiness.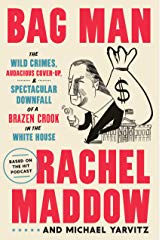 Bag Man: The Wild Crimes, Audacious Cover-Up, and Spectacular Downfall of a Brazen Crook in the White House by Rachel Maddow and Michael Yarvitz (July 14)
The year was 1973, and the vice president in question was Spiro T. Agnew, Richard Nixon's second-in-command. Long on firebrand rhetoric and short on political experience, Agnew had carried out a bribery and extortion ring in office for years, when–at the height of Watergate–three young federal prosecutors discovered his crimes and launched a mission to take him down before it was too late. Before Nixon's downfall made way for Agnew to ascend to the presidency himself. Agnew did everything he could to bury their investigation: dismissing it as a "witch hunt," riling up his partisan base, making the press the enemy, and, with a crumbling circle of loyalists, scheming to obstruct justice.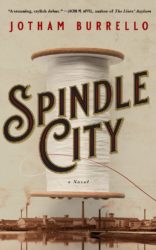 Spindle City by Jotham Burrello (July 21)
On June 23, 1911-a summer day so magnificent it seems as if God himself has smiled on the town-Fall River, Massachusetts, is reveling in its success. The Cotton Centennial is in full swing as Joseph Bartlett takes his place among the local elite in the parade grandstand. The meticulously planned carnival has brought the thriving textile town to an unprecedented halt; rich and poor alike crowd the streets, welcoming President Taft to America's "Spindle City."

Yet as he perches in the grandstand nursing a nagging toothache, Joseph Bartlett straddles the divide between Yankee mill owners and the union bosses who fight them. Bartlett, a renegade owner, fears the town cannot long survive against the union-free South. He frets over the ever-present threat of strikes and factory fires, knowing his own fortune was changed by the drop of a kerosene lantern. When the Cleveland Mill burned, good men died, and immigrant's son Joseph Bartlett gained a life of privilege he never wanted.
The Pull of the Stars by Emma Donoghue (July 21)
In an Ireland doubly ravaged by war and disease, Nurse Julia Power works at an understaffed hospital in the city center, where expectant mothers who have come down with the terrible new Flu are quarantined together. Into Julia's regimented world step two outsiders—Doctor Kathleen Lynn, on the run from the police, and a young volunteer helper, Bridie Sweeney.

In the darkness and intensity of this tiny ward, over three days, these women change each other's lives in unexpected ways. They lose patients to this baffling pandemic, but they also shepherd new life into a fearful world. With tireless tenderness and humanity, carers and mothers alike somehow do their impossible work.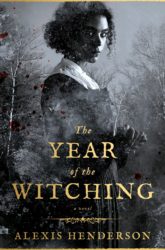 The Year of the Witching by Alexis Henderson (July 21)
In the lands of Bethel, where the Prophet's word is law, Immanuelle Moore's very existence is blasphemy. Her mother's union with an outsider of a different race cast her once-proud family into disgrace, so Immanuelle does her best to worship the Father, follow Holy Protocol, and lead a life of submission, devotion, and absolute conformity, like all the other women in the settlement.

But a mishap lures her into the forbidden Darkwood surrounding Bethel, where the first prophet once chased and killed four powerful witches. Their spirits are still lurking there, and they bestow a gift on Immanuelle: the journal of her dead mother, who Immanuelle is shocked to learn once sought sanctuary in the wood.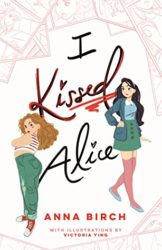 I Kissed Alice by Anna Birch, illustrated by Victoria Ying (July 28)
Hyper-gifted artist Rhodes has always excelled at Alabama's Conservatory of the Arts despite a secret bout of creator's block, while transfer student Iliana tries to outshine everyone with her intense, competitive work ethic. Since only one of them can get the coveted Capstone scholarship, the competition between them is fierce.

They both escape the pressure on a fanfic site where they are unknowingly collaborating on a graphic novel. And despite being worst enemies in real life, their anonymous online identities I-Kissed-Alice and Curious-in-Cheshire are starting to like each other…a lot. When the truth comes out, will they destroy each other's future?